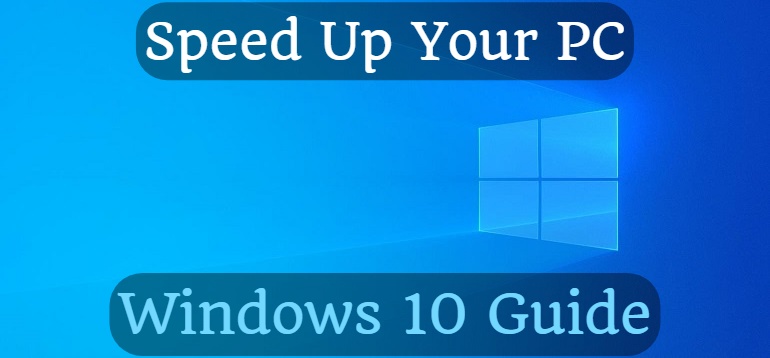 Speed Up Your PC (Windows 10 Guide)
This article will show you how to speed up your PC if you use it with Windows 10. Some tips are applicable for other Windows versions as well, but I recommend you that upgrade your OS to Windows 10 (or change to Linux ;) ). In my opinion, this Windows version is the fastest one (compared to XP, Vista, 7, 8, and 8.1). I used all of them for a long time (at least one year).
Install/Use Windows 10 LTSC
More stable and use less storage compared to Core or Pro, because a lot of features (Cortana, Windows Store, Edge, etc.) are missing from this version - like homemade Windows 7 "Lite" versions, but this is an official version from Microsoft :)


Disable startup apps
Open Task Manager by press ctrl+alt+del and click on it. Select the Startup menu and disable all unwanted apps.





Change Power Settings to Ultimate Performance
Go to the Settings > System > Power & sleep option and then click the Additional power settings link. From here, click the dropdown arrow on the right side to "Show additional plans" and then choose Ultimate Performance.
If you don't see this plan, run this below command in cmd (Run as Admin):


powercfg -duplicatescheme e9a42b02-d5df-448d-aa00-03f14749eb61

If you already have the Power Options window open, you might have to close and reopen it before you see the plan appear, but it should be there.


Install all available updates
Search for "Check for updates" in the start menu, and install all available updates. May you have to restart your PC at least once.






Update drivers

One-Click driver update: Quick and Simple Driver Updates for a Faster, More Efficient PC

Open the Start menu and search for Device Manager. Right-click on the device inside "Display Adapters", and select "Update Drivers". Choose "Search automatically for updated driver software". Repeat same steps at least for Audio, Network adapter and Bluetooth.

Clean Up the drive once a month
Open the Start menu and search for Disk Cleanup. Select drive "C". Click on the "Clean up system files", then select all checkboxes and start. Keep calm, it's safe.





Uninstall unused apps
Search for "Add or remove programs" in the start menu. Uninstall all unnecessary apps.


If you use HDD instead of modern SSD, run defragmentation once a week
Search for "Defragment and Optimize Drives" in the start menu. Turn on the scheduled optimization and run now by select "Optimize". Do not run it if you use SSD!




Mute all Windows tips and tricks
It slows down you and your PC as well. Turn them off by clicking the Start button, select the Settings icon and then go to System > Notifications & actions. Turn off all here.


Use efficient apps

Install 7-Zip instead of WinRAR. 7-Zip is free and it can handle more file types than WinRAR does
Do not install Daemon Tools. Windows 10 can open .iso files by default. If you still need to create virtual drives, install Virtual Clone Drive or wincdemu
Do not install multiple Antivirus software. If you run multiple ones, those can slow down your PC a lot
Open pdf files with Chrome instead of Adobe Reader. If you don't use Chrome, install Foxit Reader

Bookmark pages in the browser instead of leaving them open. You can read these articles later.
An additional benefit is if the browser crash, you will lost all opened tabs. If you use bookmarks, you are able to open these ones ;)


Restart your PC sometimes
It can prevent a lot of strange issues and boost your PC within a minutes!
Bonus tip: Keep your PC clean, use the portable version of software instead of installing them. One great example is the PuTTY.
If you have a question, check the comment section below :)