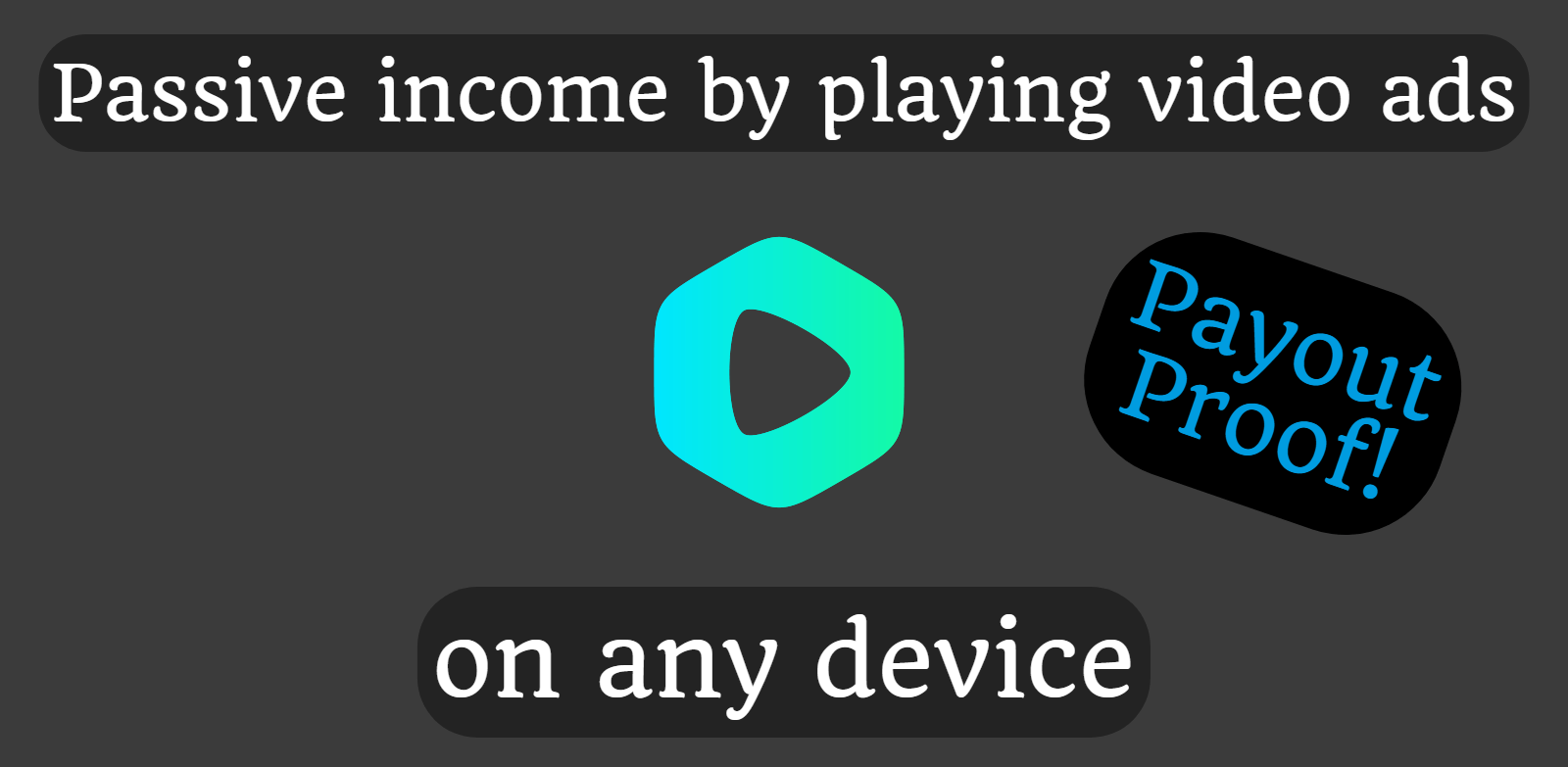 Passive income by playing video ads on any device (Payout Proofs!)
Looking for a solution where you only have to open one website and get paid for it? Unbelievable, but true. The site below gives you money for playing ads, you don't have to actively watch them at all. It is a completely passive source of income.
Loot.tv is a platform that allows users to earn money by watching videos and completing tasks. The platform partners with advertisers and brands to provide users with a variety of videos to watch, such as product demos, game trailers, and more. In exchange for watching these videos, users can earn points, which can be redeemed for cash or gift cards.

To get you started, the tool you're reading this article about is all you need. Once you see it working, it's worth making a dedicated appointment to do this with a broken display phone or unused computer.

On average, this method will bring you 5-6 dollars a month, while the power consumption for an android phone is only 0.1 dollar. The minimum payout limit is $1 to PayPal.
Payout proof is located on the ↓ bottom ↓ of this page.
Let's get started!
Sign Up on loot.tv and Freeward websites. The first page gives you points for viewing ads and the second page gives you money for points.


Link the two websites together. Open loot.tv, and follow the steps below


Remark: Sometimes this method does not work for the connection, in this case you have to click on "Videos" on the Freeward site, then select loot.tv

Once you're connected, go to loot.tv, make sure you're logged in, then start watching a video. Ads will automatically appear, for which you will receive points. If the ads do not appear, check that you have turned off the ad blocker in your browser.


Once you have at least 10 points, you can claim them:

If you already have at least 1000 points on the Freeward, you can manage your withdrawal by clicking on the PayPal button under "Withdraw" menu

Copy the score you see above into the box, or simply press the "Max" button and then hit the "Submit".

That's all. Scroll down a bit to see my payout proofs.
Tricks
Trick #1: You can withdraw cryptocurrency as well:
Trick #2: Sometimes you should check if the ads are running.
Trick #3: You can claim your points or money by logging in from another device.
I have already been paid 11 times
All payout proofs are located on Facebook, Instagram, and Twitter. Follow me on these social networks, and be the first to know about what's new.
Bonus: Trick to increase income
If you are looking to increase your passive income and you already have an unused device (PC or phone), I suggest you check out the websites specialised in selling bandwidth, I wrote an article about it here:
Which is the best bandwidth selling website?