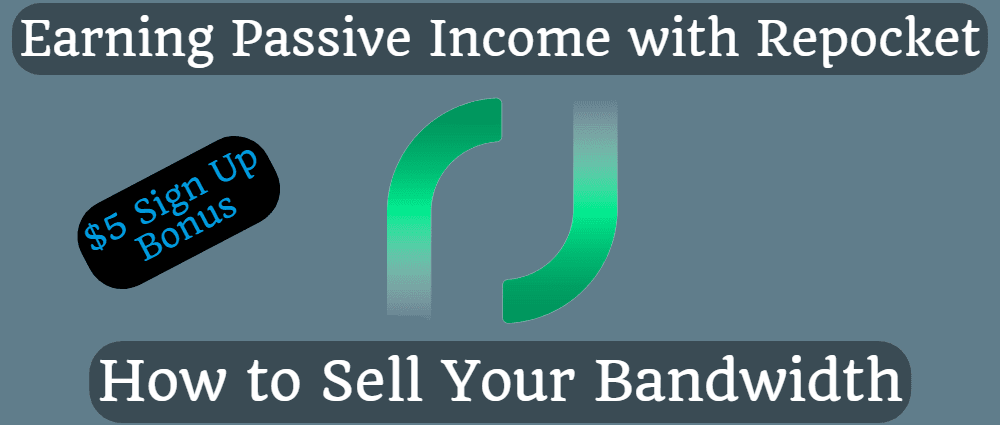 Earning Passive Income with Repocket: How to Sell Your Bandwidth
There are a lot of ways to make money on the Internet. My favorite option is to sell your Internet bandwidth.
It makes a passive income every single day. Just run the application on your devices (computer or phone), which automatically sells your bandwidth. It doesn't slow down your internet connection, I run this app always on my laptop and my phone without any issues. Everything is smooth :)
Repocket has the highest rate paid per gigabyte transferred. They pay to PayPal after reaching the minimum payout limit, which is $20. You'll get a $5 Sign Up Bonus if you register through this link.
The web interface is simple and informative, #1 in this category.
The application is available for Android, iOS, macOS, Linux, Raspberry Pi, Windows, and Docker.
Payout Platforms: PayPal
Minimum payout: $20
Automatically payout? No
Conversation rate: $1 / 5GB
Available on: Android, iOS, macOS, Linux, Raspberry Pi, Windows, and Docker
Follow these steps to start earning money:
Sign Up ($5 Bonus)


Download the corresponding application from the Dashboard to your device, and install it





Run the app for as long as possible to generate as much traffic as possible


Check the site approximately once a week, and claim your money when you reach your withdrawal limit


Request payout to your PayPal Account


That's all. If you want to make more money, scroll down a bit for more tips.


All payout proofs are located on Facebook, Instagram, and Twitter. Follow me on these social networks, and be the first to know about what's new.
Tips to make more money
Run multiple programs at the same time on your PC, like PacketStream, EarnApp, and more
Run these programs 7/24 on your device to maximize the income
Run these programs on multiple devices and multiple locations (e.g. at home, at your parents, and in the office), if possible
Bookmark my blog and subscribe to Instagram, Twitter, or Facebook page to get notified about new ways of passive income
If you have any questions, leave a comment below :)