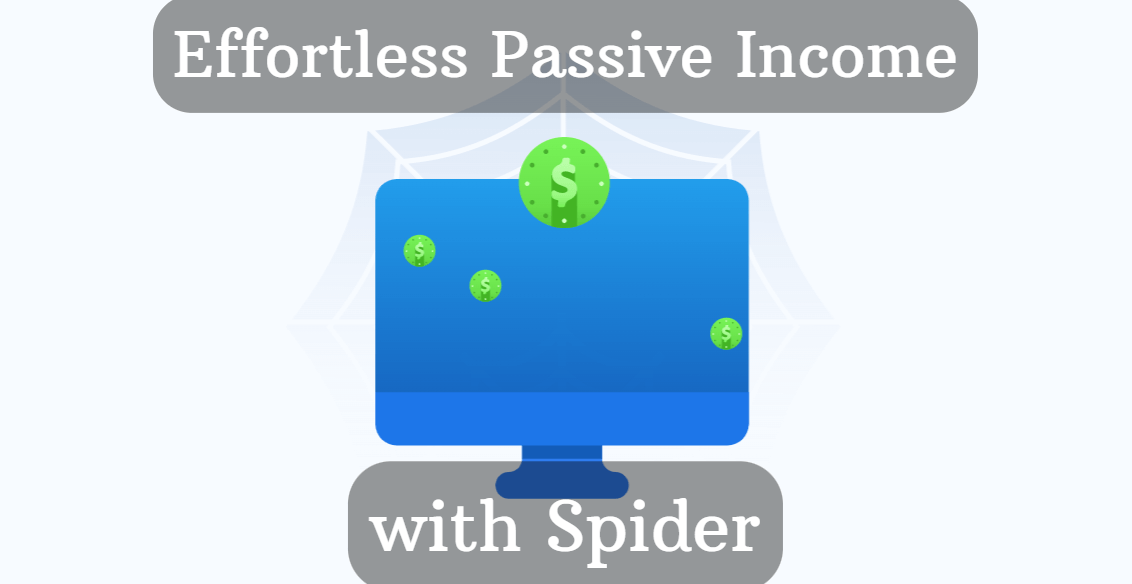 Effortless Passive Income with Spider
There are a lot of ways to make money on the Internet. My favorite option is to sell your Internet bandwidth.
If you're looking for passive income with Raspberry Pi, click here
Yesterday I found a new way to make a passive income. The Spider offers a bandwidth selling for money, but there is an issue (or feature?) that can help us make more money.
I realized that they count the income even if the application runs on my computer or not. So it's enough to Sign-Up on the Spider website to start passive income. I know, it's strange, but it works. However, I recommend installing the application as well to reach the minimum payout limit earlier.
They pay to PayPal when you reached the minimum payout limit ($20).
If you Sign Up through this link, you will get a $5 signup bonus instantly.
Payout Platforms: PayPal
Minimum payout: $20
Automatically payout? No
Conversation rate: $0.1 - $1 / GB (depends on your location)
Available on: Windows
Steps to start a passive income
Sign Up to Spider, then confirm your email address
Download the application and install it on your computer
Sign In to the application
That's all! :)
Tips to make more money
Run these programs 7/24 on your device to maximize the income
Run these programs on multiple devices and multiple locations (e.g. at home, at your parents, and in the office), if possible
Bookmark my blog and subscribe to Instagram or Facebook page to get notified about new ways of passive income