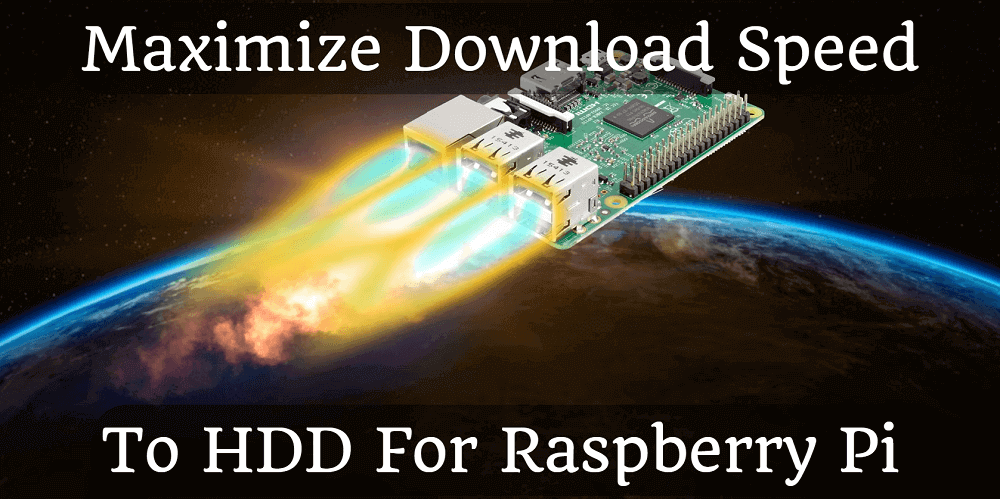 Maximize Download Speed To HDD For Raspberry Pi
Sometimes the download speed is very slow when downloading to HDD when using Raspberry Pi. However, there are a few solutions that can be used to get the most out of our devices.
Using the following tricks, you can get consistent speeds of 90MB/s and bursts of up to 103MB/s.

Use the best torrent client

I tried several torrent clients, but the one that worked best for me was qBittorrent in terms of speed, stability and usability. Installation instructions here



Replace the cable

I used a USB2, non-UASP capable HDD dock for my Raspberry Pi for a while, but as soon as I replaced it with a USB3 cable with UASP support, the download speed increased to 2.5x. You can buy such a cable on AliExpress and eBay



Fine-tuning fstab settings

As I've already explained in this article, fine-tuning certain settings can speed up the operation of the Raspberry Pi. The attached HDD is no exception. Modify the /etc/fstab file as follows:
UUID=f73e7c93-6ccd-d201-503e-7c736ccad201 /mnt/Torrent ext4 defaults,noatime,nofail,data=writeback,commit=120 0 2
If you want more speed on your Raspberry Pi, check out this article.
If you found this article useful and would like to show your appreciation, please consider making a small donation via PayPal. Your support will allow me to continue creating valuable content and make my blog even better. Thank you for your contribution!