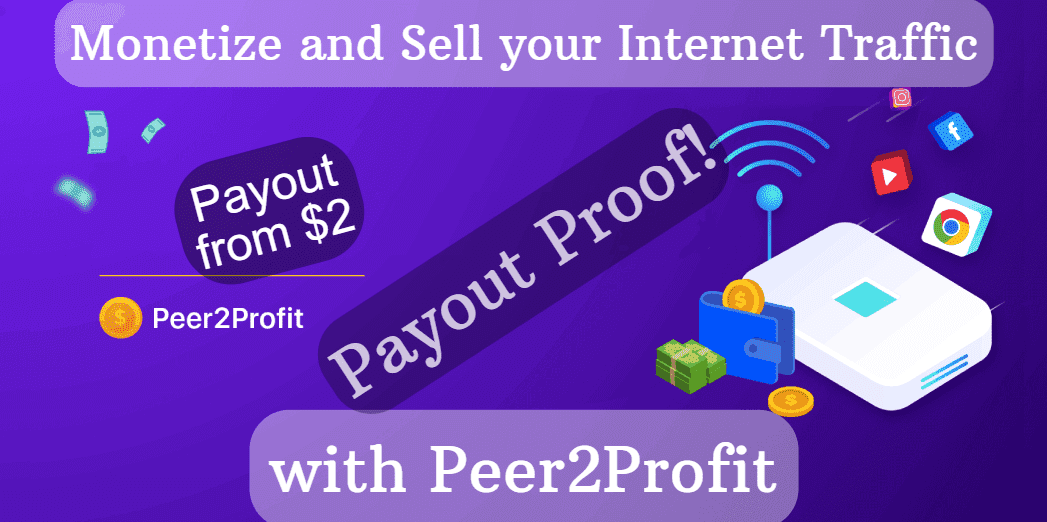 Monetize and Sell your Internet Traffic with Peer2Profit
There are a lot of ways to make money on the Internet. My favorite option is to sell your Internet bandwidth.

It makes a passive income every single day. You have to run one application on your computer, which automatically sells your bandwidth. It doesn't slow down your PC, I run this app always on my laptop without any issue. Everything is smooth.
The Peer2Profit application is available for Windows, Linux, macOS, Android, Raspberry Pi, and as Docker Container.

The amount of money per gigabyte is between $0.3 and $1. The minimum payout is really low, only $2.
Payout proofs are located at the ↓ bottom ↓ of this page
There are a lot of payout platforms:
Payout Platforms: Qiwi, Yoomoney, Perfect Money, Bank Card, Crypto (Litecoin, Monero, Bitcoin Cash, Ripple, Doge, ETH, BTC, Dash, Tether, BNB, BUSD)
Minimum payout: $2
Automatically payout? No
Conversation rate: $0.3 - 1$ / GB
Available on: Windows, Linux, Android, Raspberry Pi, Docker, and macOS
Okay, let's see how to Monetize and Sell your Internet Traffic
1., Sign Up

2., Go to the Download section on the Dashboard
May you have to change the language to English in the upper right corner
3., Download the application (I'll do it on Windows now)
4., Install it by uncompressing the .zip file, and double click on the .exe file
Simply Next-Next-Install-Finish, no magic here

5., Enter your email address (same as in Step #1)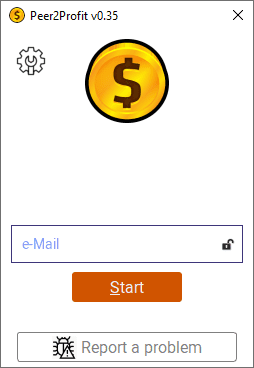 6., Allow it on Windows Firewall (if asking)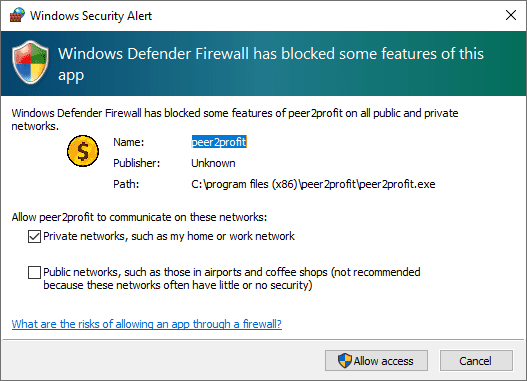 7., That's all. You can check the current status by clicking on the icon on the taskbar, next to the clock. You should see the "Working" text here.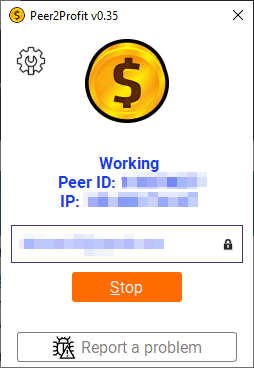 8., Check your balance on Dashboard once a week. You can request a payout under the"Payouts" menu after reaching the minimum payout limit.
Tips to make more money
Run multiple programs at the same time on your computer, like PacketStream, EarnApp, and more
Run these programs 7/24 on your device to maximize the income
Run these programs on multiple devices and multiple locations (e.g. at home, at your parents, and in the office), if possible
Bookmark my blog and subscribe to Instagram, Twitter, or Facebook page to get notified about new ways of passive income


Payout Proof - They paid 47 times so far
All payout proofs are located on Facebook, Instagram, and Twitter. Follow me on these social networks, and be the first to know about what's new.