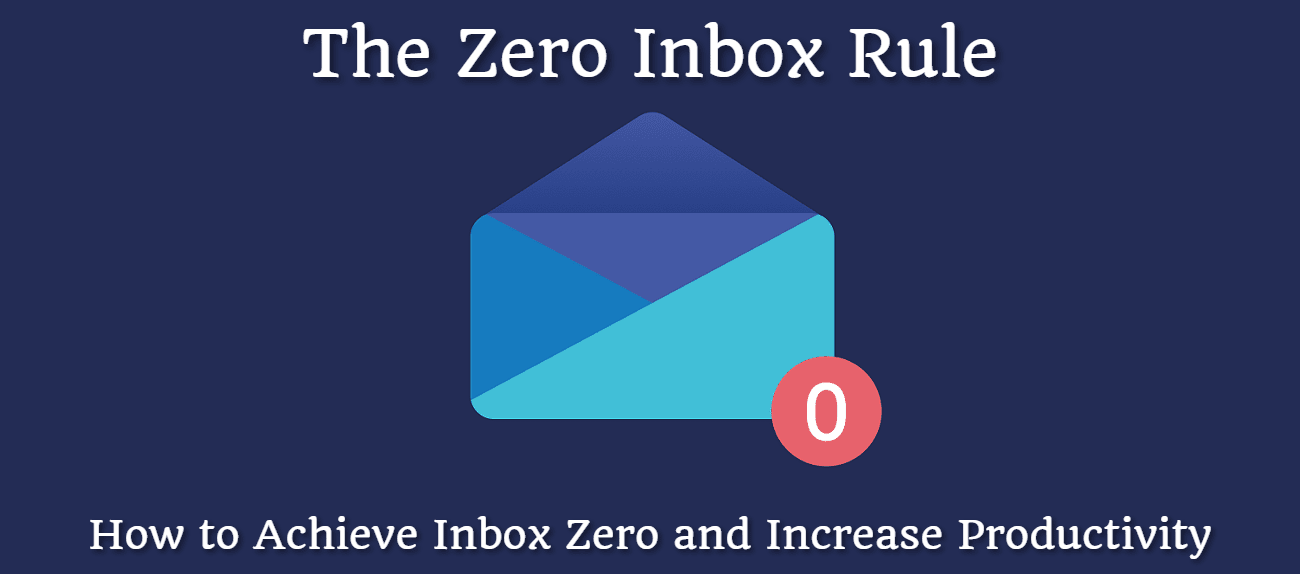 The Zero Inbox Rule: How to Achieve Inbox Zero and Increase Productivity
In today's fast-paced digital world, it's easy to get overwhelmed by the constant influx of emails. The Zero Inbox Rule is a simple yet effective method of managing your emails, allowing you to achieve "inbox zero" and increase your productivity.
The Zero Inbox Rule is based on the principle that every email should be dealt with immediately upon receipt. This means that when you receive an email, you should take one of the following actions:
Delete it: If the email is spam or not relevant, delete it immediately.

Archive it: If the email is important but does not require immediate action, archive it for later reference.

Respond to it: If the email requires a response, reply to it immediately or schedule time in your calendar to respond to it later.

Delegate it: If the email can be handled by someone else, forward it or delegate it to the appropriate person.
Get organized and boost productivity with the Zero Inbox Rule. This strategy helps clear out cluttered emails and keep your inbox tidy, so you can focus on what matters. Remember, it's not about being perfect, just finding a system that works for you. Stick to it and enjoy the benefits of a clutter-free inbox.
It works perfectly for me, why shouldn't it work for you?
My other articles on this topic:

The Zero Inbox Rule: How to Batch Delete Unnecessary Emails in Gmail and Outlook
The Zero Inbox Rule: Unsubscribing to Unnecessary Emails