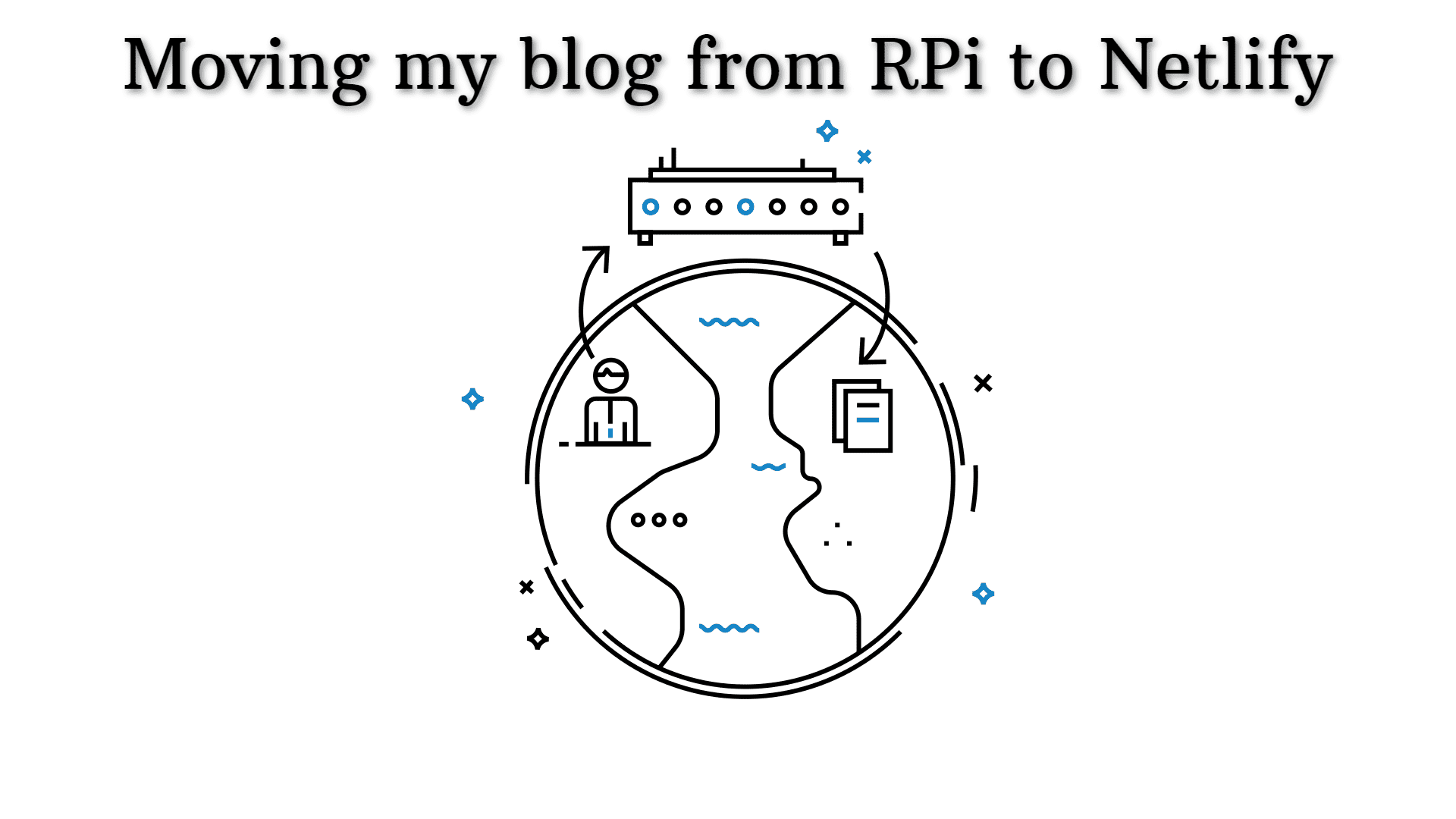 Moving my blog from RPi to Netlify
I was thinking about the hosting of my blog these days. The reason is hosting my blog on my Raspberry Pi is free, but what if
The Raspberry Pi has been restarted
The home network is offline
DDoS attack
Power outage
Simply update the RPi
and so on...
Based on these possible problems, I decided to move this website somewhere.
Hosting this blog on my RPi is kind of free because it is always turned on. But, what if there is a web hosting company to host my static website for free? Additional benefits would be
Fast loading speed
99.99% uptime
CDN (Content Delivery Network) globally
Fortunately, I found the Netlify provider, and they can provide me all of them for free! Incredible!
So I found Netlify... Less than 24 hours later my blog is working from this place :)
If you want to build one similar blog like this, just follow these steps:
Order a domain on Namecheap
Thank you for support me if you order through this link :) It costs nothing to you


Create your website with a static website builder
I prefer to use Publii


Sign Up on Netlify
This is where your website will be stored


Connect your domain to Netlify
After you created a site, connect your ordered domain (Step #1) as a Custom Domain


Upload your website from Publii directly to Netlify
Check "Server Settings / Netlify" in Publii


Check your brand new website :)
To update the content of your website, press the "Sync your website" button in Publii
The future
The free plan on Netlify is limited to 100GB / month bandwidth, so my idea is I'll move from Netlify to DigitalOcean Platform App because it's cheaper with an additional bandwidth than the Pro plan on Netlify.