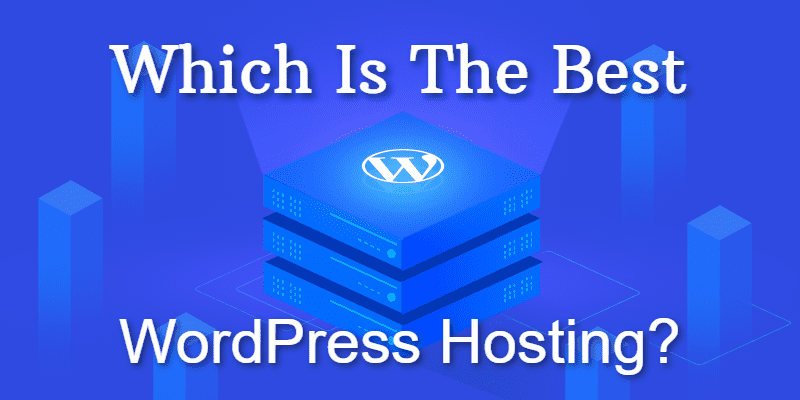 Which Is The Best WordPress Hosting?
To choose the best WordPress hosting, consider the following:
Enough storage
Enough monthly bandwidth
Great speed and performance
Low price
High uptime
Upgrade anytime
After a few days of research and based on these requirements, the best option is the DigitalOcean at this moment on the market. The smallest package satisfies all the conditions:
25GB storage
1000 GB transfer / month
High performance with SSD Disk
$5 / month ($10 / month on Cloudways)
High uptime (99.99%)
Upgrade and downgrade is possible with a few clicks


Let's see how to set up your perfect WordPress Hosting
Easier way - Run WordPress on DigitalOcean through Cloudways
The easier (and more expensive) way is Sign Up on Cloudways and select DigitalOcean $10/month plan on the Pricing subpage. They will do the rest.
Cheaper way - Run WordPress directly on DigitalOcean
Sign Up to DigitalOcean
You will get $100 Credit for Free if you use this link


Select the green Create button on the bottom right side and click on Droplets






Select the Marketplace and choose the WordPress image
Scroll down until Choose a plan and select Premium AMD and the $6/mo plan
Note: This plan has the best performance/price ratio based on my stress tests

Scroll down until Choose a datacenter region and select the closest region to you
Note: If your website is international, I recommend choosing London or New York

Scroll down again until Authentication and enter one password. It will use for SSH login

Scroll down until the big green button. Press Create Droplet

Wait a few minutes, deploying...

Click on the IP address when it's ready

Connect to this IP with PuTTY (short guide here)
Note: The username is root, the password entered by you in Step #6

Follow instructions.
If you want to use custom domain name, like feriman.com, you can register one here


That's all.


If you have a question, feel free to leave a comment below.

Click here to read more articles about WordPress