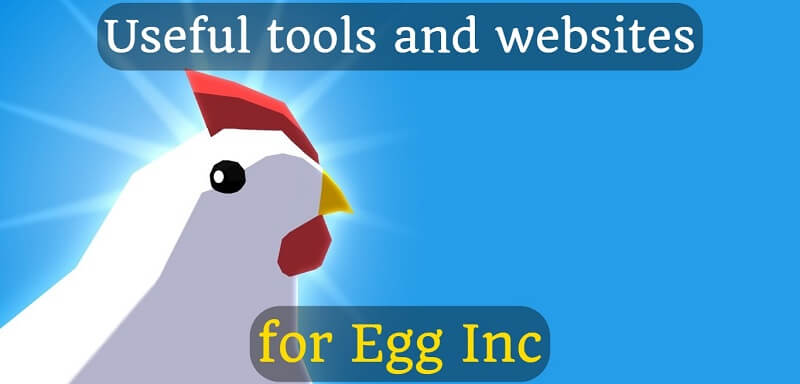 Useful tools and websites for Egg Inc
I haven't played this game for a while. The main reason is the recent update to Contracts, which messed up the game and made most of the external tools unusable. In addition, the developer has not fixed any of the bugs that were submitted. It's very annoying that introducing new features is more important than fixing known bugs that hinder smooth gameplay.

Anyway, I've collected here the (at least for me) important and useful links and tools that I used to help me with the game.
Important! All links point to my account, to use them change the ID to your own.
eicoop
The most useful tool for tracking your current progress for CO-OP games.
Event calendar
Easy tool to forecast events in the future.
Daily Gift Calendar
Every day you start the game, you get gifts. This is updated every month. You can check here to see what the next monthly gift list will be.
Trophies
Once you have completed all the challenges, the Trophies challenge begins. See the Wiki page below for more information:
Roles on the Official Egg Inc Server
A little explanation of roles on the Official Egg Inc Server
Smart assistant
Powerful tool for finding the best combination of boosters and artefacts to get the most Soul Eggs.
Golden Eggs Costs Calculator
You will need to spend a lot of Golden Eggs during the game. This tool can help you calculate how much you need to spend.
Tip: I would suggest spending Golden Eggs during a "30% off" event. This happens every two weeks.